Hey guys,
I thought its about time i made a build thread of my S13 I purchased back in November last year. After much looking around I found this one over in NSW and thought it was a good base for what i wanted.
I purchased it with basic modifications-
Stock SR20
Trust sump
ARP head studs
2871R .64 rear housing
Stainless manifold
GKteck dump
GKtech front pipe
Custom catback exhaust
sheety boost T
Yashio dual core radiator
Walbro fuel pump
BC coilovers
Spitfire coilpacks
Greddy intercooler
The body was freshly painted and the bay has been painted in Ford white. The interior was saggy and old and it rocked aged purple tint.
Heres a photo while its in NSW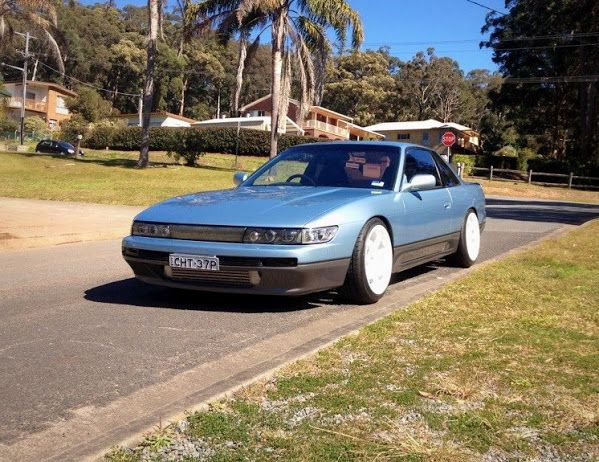 The engine bay acouple of days after I got it. When I first pick it up it had an assortment of red and blue vacuum hoses which were replaced with black lines straight away.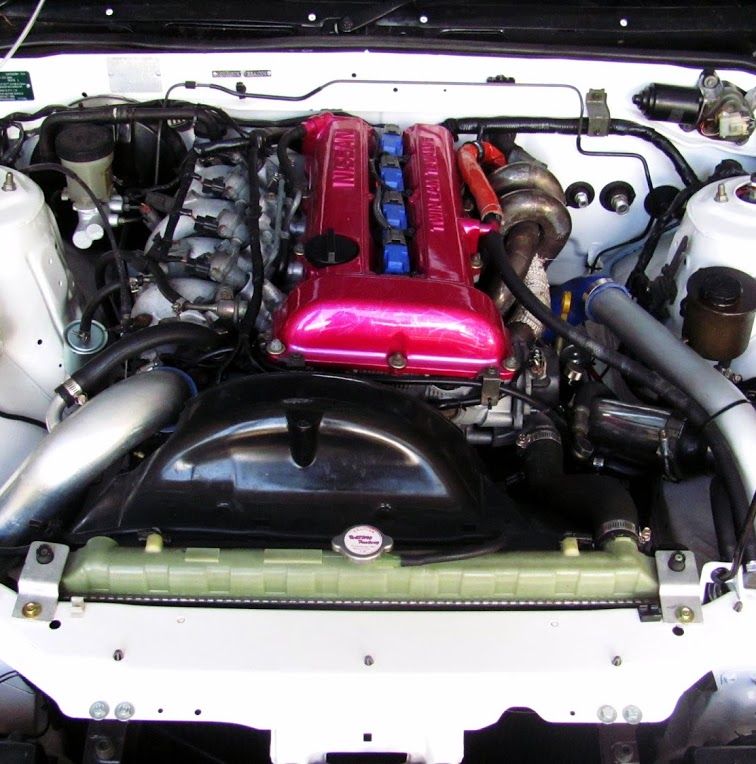 The first thing I had to do was to get it over the pits. It wasnt to much work but i wrote up a list and ticked them off as i went. I removed the coilovers and hit the guards up with a wire wheel. Then i brushed & sprayed them in Chassis black giving the inner guards a much nicer/cleaner finish. I also repeated the same step to outter sides of the chassis rails. I fitted stock suspension and some stockish rims that i borrow off a good mate Harley and a few other bites of mates and over it went.
Time to start having some fun so I got to work tiding up the engine bay and interior. The valve cover was removed and I filled back the "TWIN CAM 16 VALVE" letters off and painted in the same colour as the car. The match the paint shop did wasnt even close so after bolting it back up off it came again. This time i decided to finish it in white. I then removed the turbo, manifold and dump pipe and installed new gaskets and studs ( the previous owner loved gasket goo too much so that had to go). I gave the manifold and rear housing a fresh coat of ceramic heat proof paint in black and then used fireflex heat sheild on all the lines and electrical good which run close to it. The radiator and shroud then come out and recieved a good clean, light sanding back and finished in satin black. The cooler pipes were painted in satin black etch primer and the blue silicon joiners were removed for black ones. I also removed the Greddy intercooler and cleaned it up, straightened any bent fins ( long and slow process with tweezers) and etched it black. The HKS sand sucking filter was replaced also.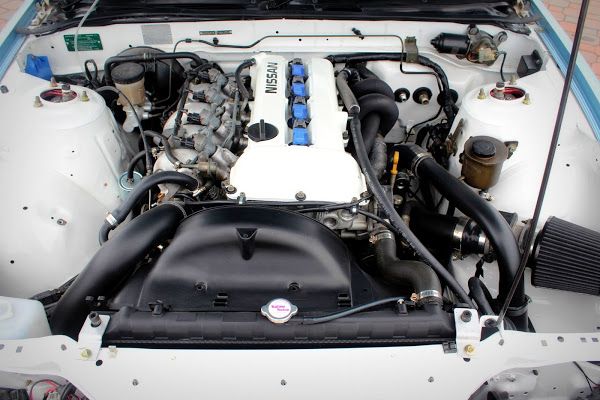 I purchased a second hand intake manifold, removed the runners, filed & sanded them back. I then hit them with a etch primer followed by primmer filler to remove any high and low points. Then finished off in satin black with new stainless nuts, bolts and new rail setup.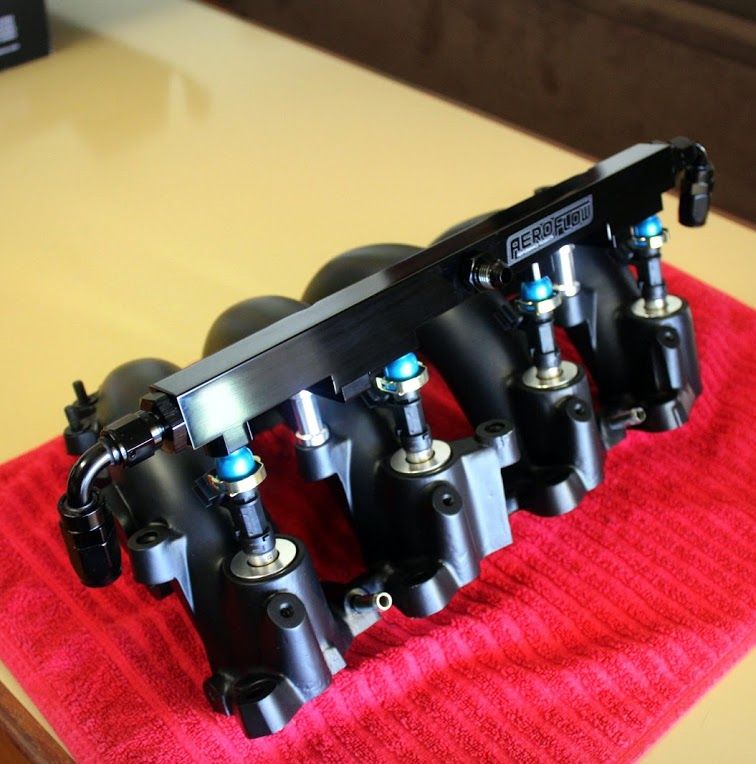 New items which have or will be installed and tuned on the 20th of March
Z32 Afm
Apexi Power FC
Greddy Profec B II EBC
Injector Dynamic ID1000s
Tomei Fuel reg
Tomei Poncams
BC cam gears
Cleaned up intake runners with Aeroflow rail
The interior needed some loving straight away so off went the back seat, doors to James Comi to be retrimed. I also purchased a pair of Bride fakers and got the center cushions retrimed to suit the back seats new look. The glove box came out and got trimmed in black micro suede aswell as the gear boot. While everything came out I got to work stripping vents, handles and the center console to give thorough wash. I also hired a carpet cleaner and went over all the carpets. The tint was removed from the front windows and the tint will come of and be replaced when i retrim the roof lining in a simple black clothe. I removed the parcel shelf and used the old one as a template. I used a 3mm MDF and finished off with a black thin carpet and deleted out the rear speakers.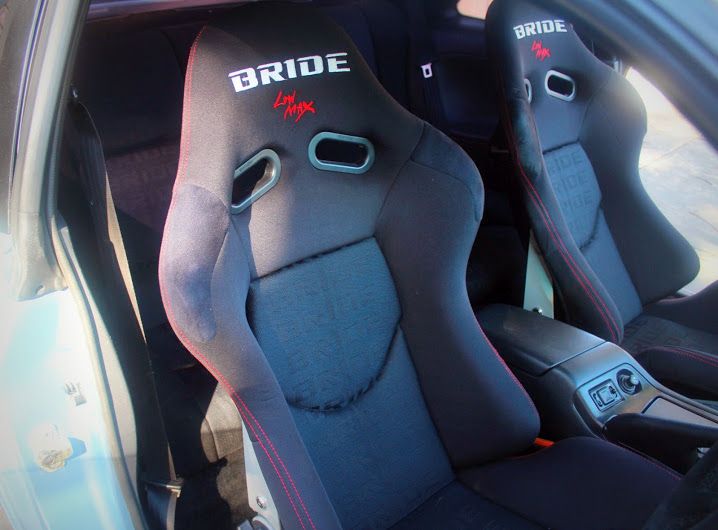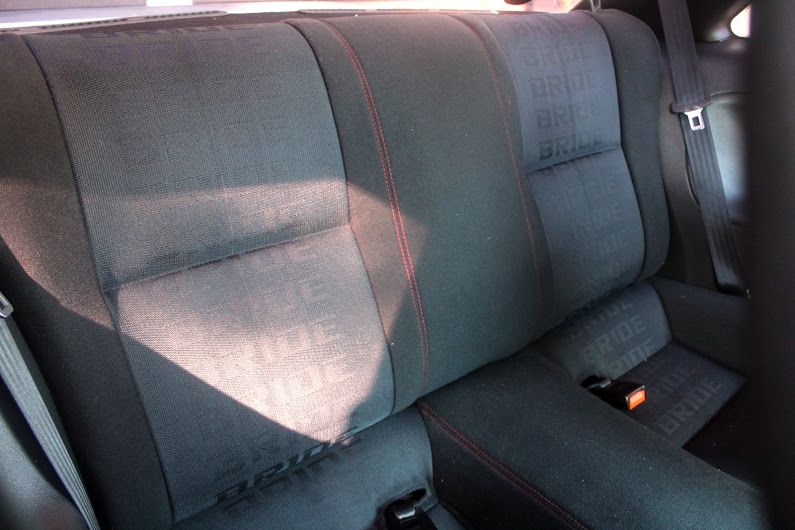 The car came with Rota rims and had a real Nigel Petrie copy cat look so they had to go. Before the car even arrived from NSW I had a set of Works XD9 18x10 & 18x9 rims on there way. The fronts only just arrived last week. Rims are wrapped in Federal 225s all round.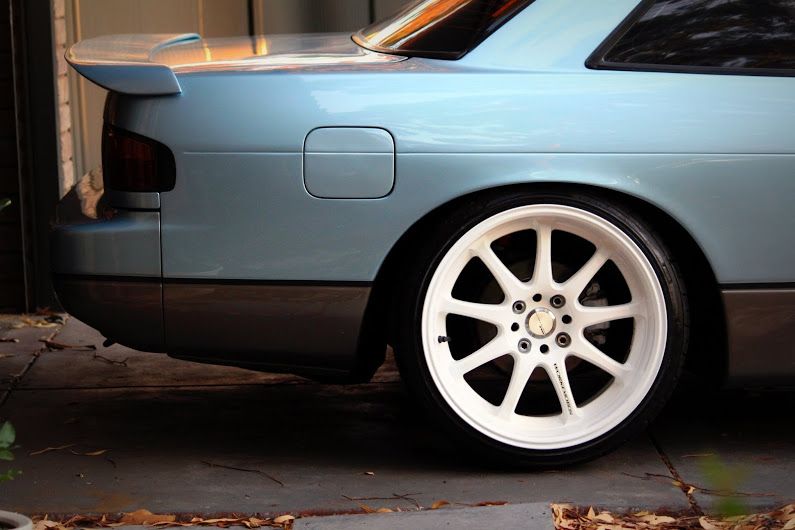 And finally here are some photos of the car how it sits today. It's still got abit of work to go but Im happy with it and to be honest I love driving it.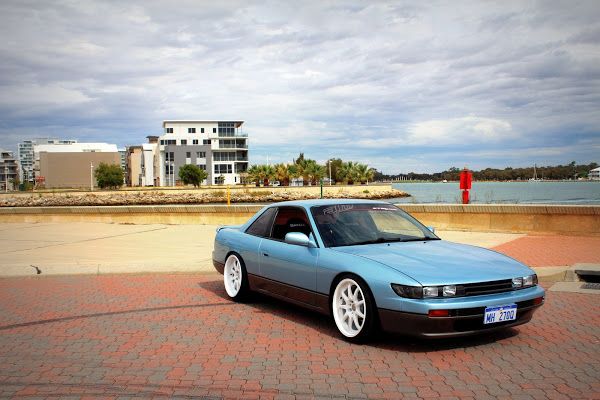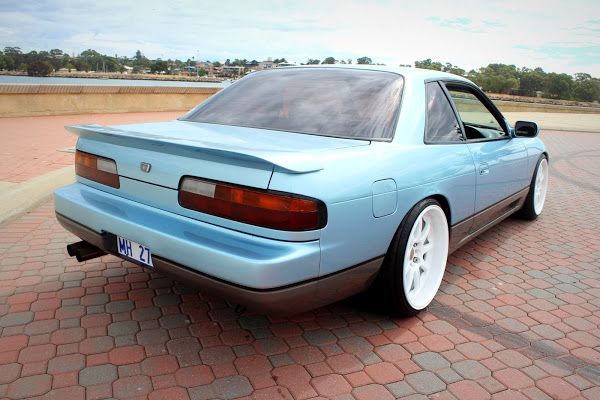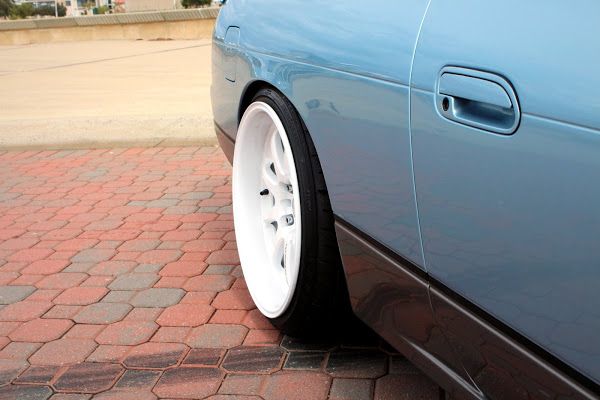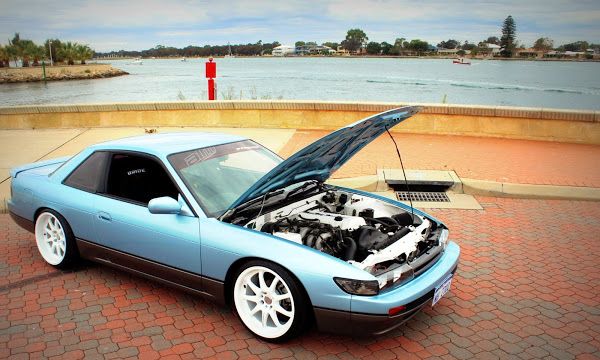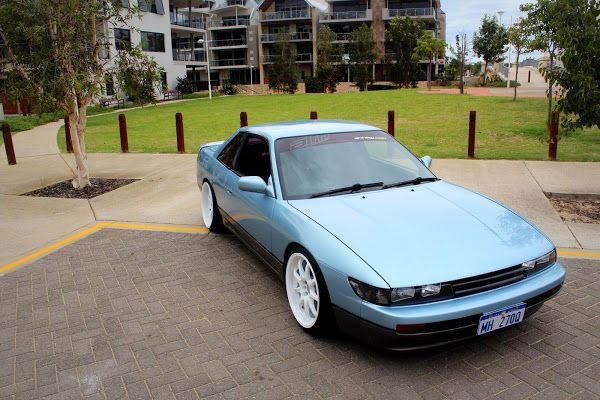 Edited by DTSNR32, 10 March 2013 - 06:46 PM.