Ive had a few changes to my photobucket account so none of the pics in my original thread are showing up. Rather than try to edit it Ive just tried to make a new concise version which may be less boring.
The car as it was originally as my daily for awhile.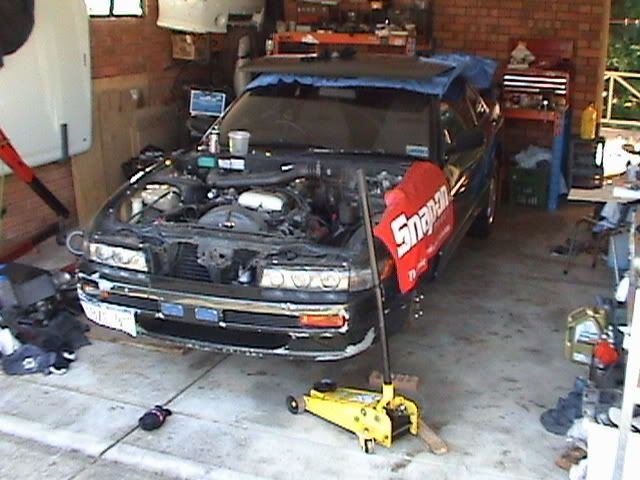 The cars last outing at a private road.
Car was then stripped down.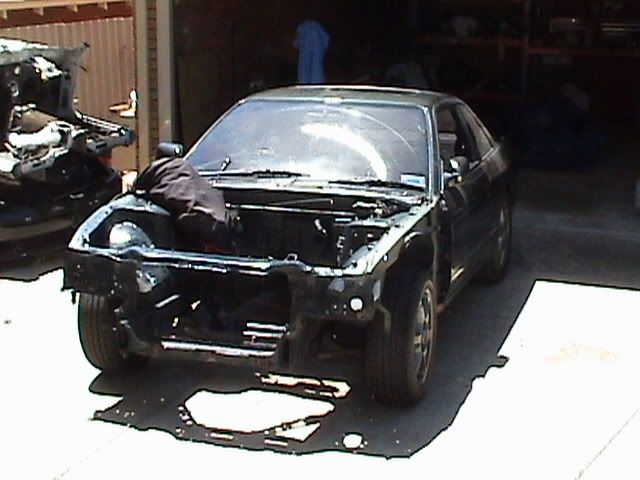 Unfortunately I lost a lot pics of the engine being removed from the half cut and being stripped down.
1 x Aristo 2JZ full of gunk and minus 1 exh wheel but good compression and running smoothley in the cut. Stripped and ready for cleaning.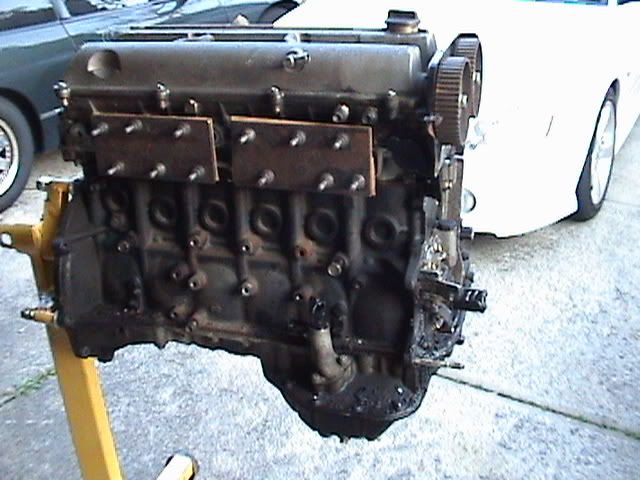 Fabricated engine mounts were fitted.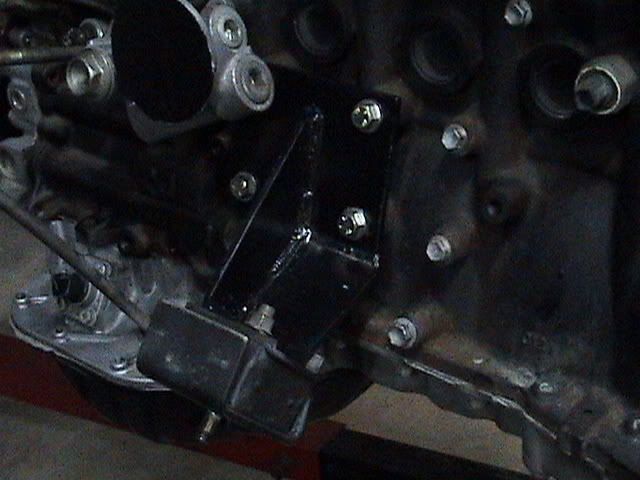 After engine bay was cleaned up the cleaned motor was dummy fitted on the new mounts.
With the box on jacks a quick trim to the tunnel to clear was required.
Then a gearbox crossmember was made up to finish mounting the new eng/box.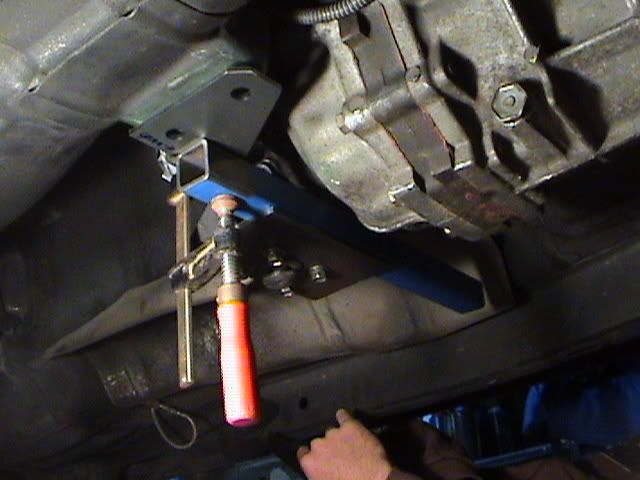 Edited by S133LTR, 19 April 2010 - 06:53 PM.